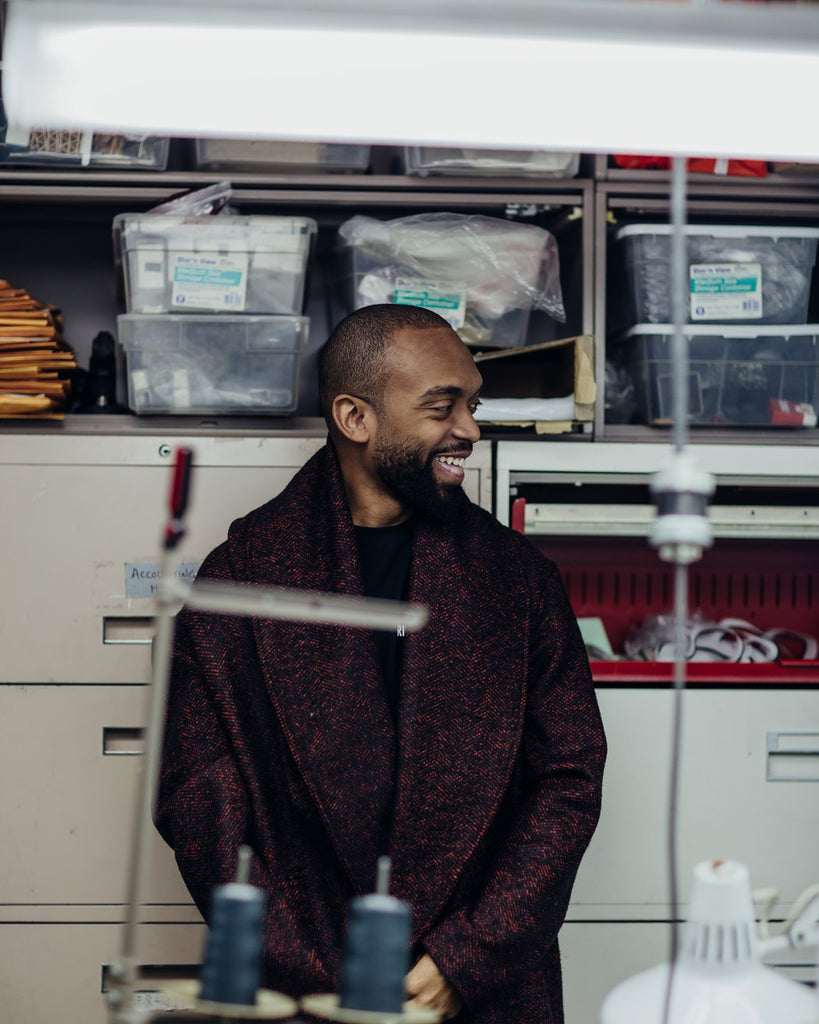 For those who want their fashion designers to be both creative and political, Kerby Jean-Raymond is a case study.
The designer, who turned 30 last year, and founded his label in 2013, first made waves with his spring 2016 show, which featured a short film about race relations in the United States. Since then, he has designed T-shirts that listed the names of victims of police brutality; traveled to North Dakota with supplies for the Dakota Access Pipeline protesters; and created a collection that explored the theme of economic inequality.
This season, Mr. Jean-Raymond drew inspiration from his father, Jean-Claude Jean-Raymond, 59, who arrived in New York from Haiti in 1980 and who raised Kerby alone after his wife, Vania Moss-Pierre (Pyer Moss is her namesake), died when his son was seven. The collection is titled "My Father as I Remember, 1980-1999," and is the first part of a multiseason series called "Stories About My Parents."
It is also a timely reminder of the importance of the melting pot in the current conversation around immigration.